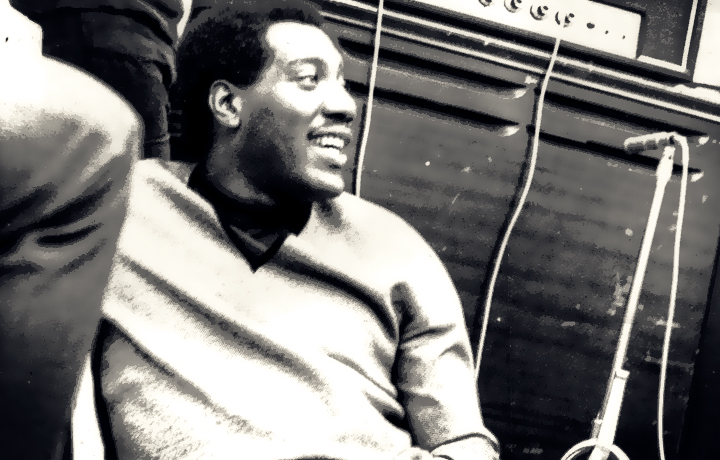 Date: June 17, 2017
posted by cropper
/

Comments: No Comments

/

Tags: There is no tags

At the conclusion of "Philly Dog," the television host Tommy Smothers came onstage and encouraged the crowd to give a warm welcome to "Mister Otis Redding." The MG's initial downbeat was answered by a syncopated fanfare from the horns and a fusillade of accents from the drums as Redding, resplendent in a teal-green silk suit, strode to the microphone, snatched it off its stand, flashed an enormous smile, and issued what was very likely the first unequivocal command to come from the stage at Monterey since the festival began. "SHAKE!" he demanded. "Everybody say it." And again: "SHAKE! Let me hear the whole crowd." Between the honorific tone of Tommy Smothers' introduction and the note of total authority in the singer's voice and the band's accompaniment, for the 7,500 astonished young listeners who leapt to their feet and surged toward the stage, it was as if the grown-ups had arrived.