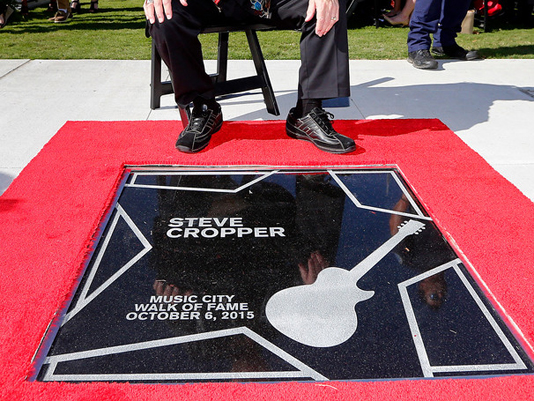 Date: October 8, 2015
posted by cropper
/

Comments: No Comments

/

Tags: There is no tags

They made their names in Nashville as guitar players, singers, songwriters and moguls.

But on Tuesday afternoon, they were all "stars."

The Music City Walk of Fame inducted four new members on Tuesday afternoon: country star Miranda Lambert, rock guitar great Steve Cropper and influential executive E.W. "Bud" Wendell, as well as a posthumous honor for country music legend Johnny Cash.