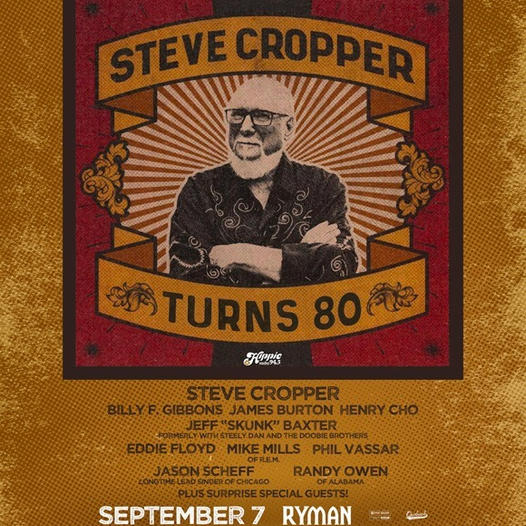 Date: August 16, 2021
posted by cropper
/

Comments: No Comments

/

Tags: There is no tags

Join Steve and some very talented friends for his 80th Birthday Bash at The Ryman on Sept 7! Special guests include: Billy F. Gibbons, James Burton, Henry Cho, Jeff "Skunk" Baxter (formerly with Steely Dan and The Doobie Brothers), Eddie Floyd, Mike Mills (of R.E.M.), Phil Vassar, Jason Scheff (longtime lead singer of Chicago), Randy Owen (of ALABAMA), plus some surprise guests as well!