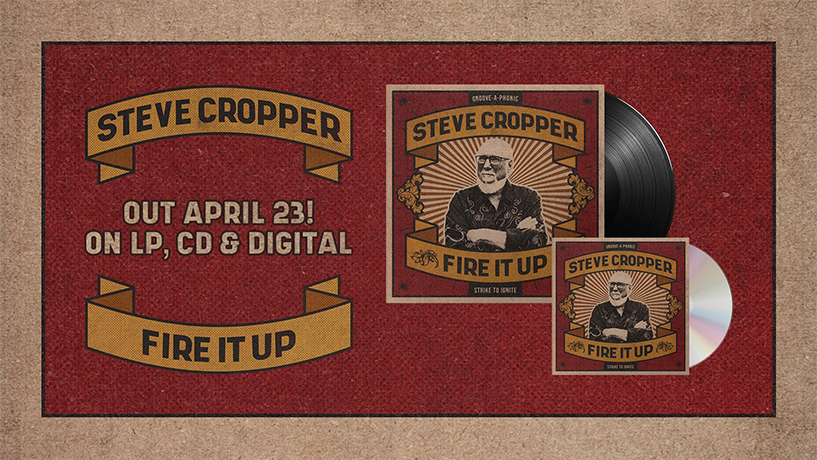 Date: January 27, 2021
posted by cropper
/

Comments: No Comments

/

Tags: There is no tags

We're stoked to announce "Fire It Up", Steve Cropper's new solo album now available for pre-order! First track we're releasing from the record is Far Away; the full lyric video is up on YouTube now.

"Fire It Up" will be released by Provogue Records on April 23rd and will be available as CD, LP & Digital.