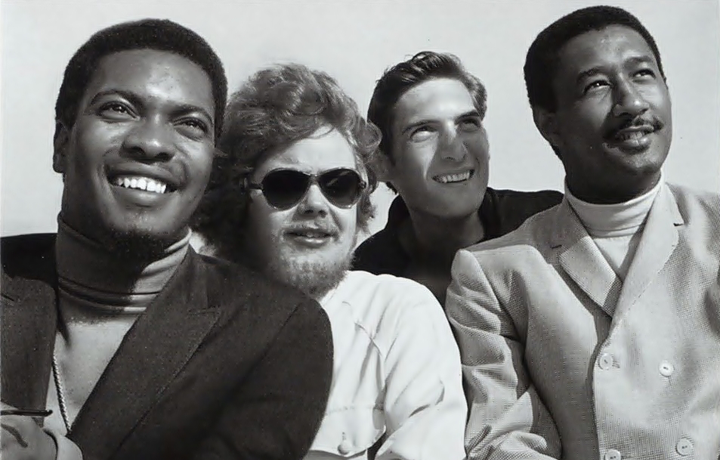 Date: November 16, 2013
posted by cropper
/

Comments: No Comments

/

Tags: There is no tags

Booker T. and MGs were pioneers of funky-cool soul and Civil Rights-era forward thinking. But it might not have happened, but for a chance meeting at a local Memphis record shop.

The MGs, of course, originally featured African American musicians Booker T. Jones and Al Jackson Jr. on keyboards and drums, with Steve Cropper on guitar and Lewis Steinberg on bass. Steinberg and Cropper are white. At the time, that kind of racially mixed lineup was simply unheard of, though it didn't stop the MGs from scoring a huge 1962 hit with "Green Onions." In 1965 Donald "Duck" Dunn, who was also white, replaced Steinberg — but the MGs never lost a step, eventually performing on literally hundreds of other recordings for what became Stax Records.

"It feels great that we could show people how the races could work together," Jones tells AXS. "However, it was a complete coincidence."

Jones, in the early 1960s, lived near a local shop called Satellite Records, which would become the birthplace of the Stax label. It was during a visit there that his own musical future — and, indeed, musical history itself — would be changed forever.