Music
NEW Fire It Up

(2021)
We're stoked to announce "Fire It Up", Steve Cropper's newest solo album, has been nominated for a Grammy in the Best Contemporary Blues Album category! Released by Provogue Records on April 23, 2021 it's now available on CD, LP & Digital.  ORDER NOW

The Last Shade Of Blue Before Black

(2017)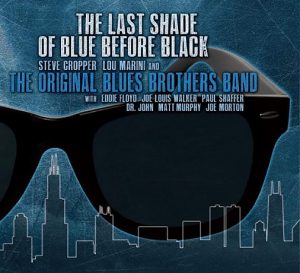 Severn Records is proud to release the new album by The Original Blues Brothers Band The Last Shade of Blue Before Black. In addition to original band members Steve Cropper and Blue Lou Marini, The Last Shade features guests Dr John (Qualified.) Matt 'Guitar' Murphy ( Don't Go No Further,) Bluesman Joe Louis Walker (Don't Go No Further,) Paul Shaffer (Sex Machine) and the legendary Eddie Floyd (Don't Forget About James Brown and On a Saturday Night.) Packaged in 8 Panel Digipak The Last Shade of Blue Before Black is a must for all Blues lovers.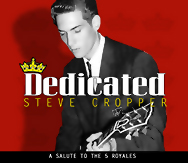 As the original guitarist of Stax Records house band Booker T. and the M.G.'s and voted one of Rolling Stone's 100 Greatest Guitarist of All Time, Steve Cropper's new album is a tribute to The 5 Royales and features duets with Lucinda Williams,Steve Winwood, BB King, Bettye LaVette, John Popper, Sharon Jones and Brian May.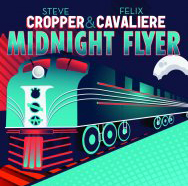 Steve Cropper,guitarist for Booker T. and the MG's and one of the primary architects of the unmistakable Stax sound of the 1960's, and vocalist/keyboardist Felix Cavaliere,the voice of the Rascals and the pivotal figure in the blue-eyed soul movement of that same era,have reconvened for their second collaborative recording. Sparks fly at the crossroads of Memphis soul and East Coast R&B when Stax Records releases Midnight Flyer.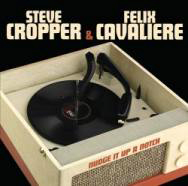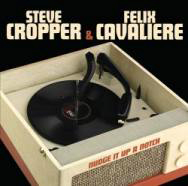 Nudge It Up A Notch, featuring Steve Cropper and Felix Cavaliere, was released July 29, 2008, on Stax. It's such an interesting collaboration that even the record label is synonymous with great R&B. Renowned guitarist and R&B legend Steve Cropper (Booker T & the MG's, the Blues Brothers, Otis Redding, Wilson Pickett, Sam and Dave) and vocal/keyboard legend Felix Cavaliere (leader of The Rascals) convene to create an album of incredible proportions.